After you have joined the Windows device to an Active Directory domain, the login screen will automatically display the logon domain name. This logon domain name appears below the username and password fields.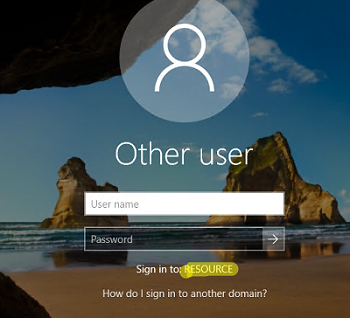 In Active Directory forests with a large number of domains and trusts between them, users may need to log into a domain other than the default domain. To do this, it is enough to specify the username in the domainname\username format and enter the password.
For the convenience of users, you can change the default domain name through the registry or using a GPO.
The default domain name is stored in the REG_SZ parameter DefaultDomainName under the registry key HKEY_LOCAL_MACHINE\SOFTWARE\Microsoft\Windows NT\CurrentVersion\Winlogon. You can change this value and specify a different domain name.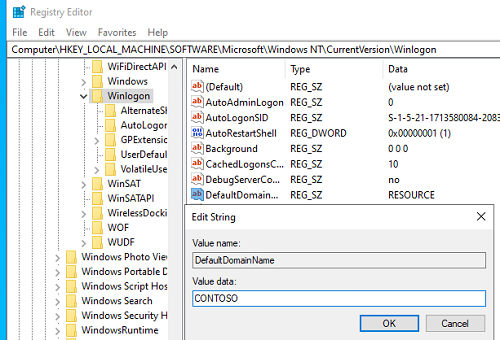 You can also change the logon domain name using a special Group Policy option. On a single computer, you can edit the local policy using the gpedit.msc console. In a domain environment, you need to create (edit) a separate GPO using the Group Policy Management Console (gpmc.msc).
Go to the following section of the GPO Editor: Computer Configuration -> Administrative Templates -> System -> Logon;
Find the ″Assign a default domain for logon″ parameter and set it to Enabled;
In the Default Logon Domain field, specify the new domain name;

Restart your computer.
This policy modifies the DefaultDomainName registry parameter under HKEY_LOCAL_MACHINE\SOFTWARE\Microsoft\Windows\CurrentVersion\Policies\System.
In both cases, the default domain name on the Windows logon screen will be changed.